Whether you are bringing in a tour bus full of visitors or planning an outing for your church group or a corporate retreat, the Cosmosphere provides discounts for groups of 15 or more!
To receive rates listed, reservations must be made two weeks in advance.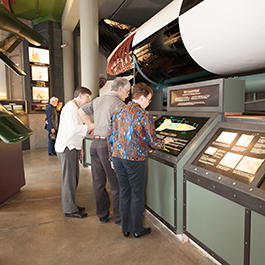 Group All Access Mission Pass*: $20 per person – all ages
Museum and Documentary Film: $15 per person – all ages
Hall of Space Museum Only: $10 per person – all ages
*The Group Plan All Access Mission Pass includes one Carey Digital Dome Theater documentary, one Justice Planetarium show, one Dr. Goddard's Lab show and one admission to the Hall of Space Museum.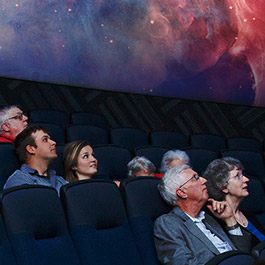 Full Theater Rental & Private Screenings
Digital Dome Theater (110 seats): $660
Planetarium Show (110 seats): $660
Dr. Goddard's Lab (80 seats): $500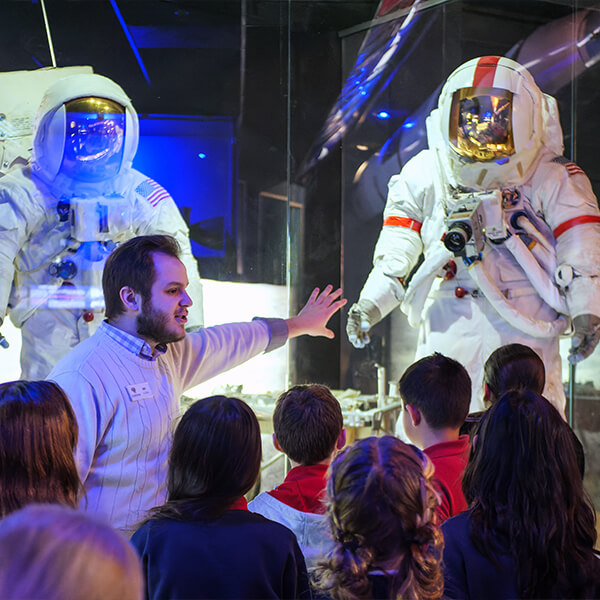 The Cosmosphere offers museum tours to groups of all sizes. For bus tours: Tour guides and bus drivers get in for free. When planning your visit, be sure to check out our room rental options.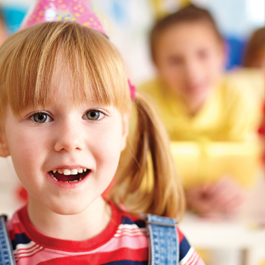 Blast off with a space-themed birthday party at the Cosmosphere!
Questions about Group Tickets?
"*" indicates required fields