The Cosmosphere is worth the bus ride from anywhere – take off for the day with a Bus Tour Group to Hutchinson, Kansas! Hold on tight as we list the Top Ten reasons why your Bus Tour Group needs to visit the Cosmosphere!
Plan your Bus Tour Cosmosphere daycation today at 620.665.9304 or go here for more information.
#10: Did you know that the Cosmosphere offers Bus Tour Group rates for groups of 15 or more? And we can customize your visit to fit your group tour needs! Prices range from $10-20 per person. (You must book at least two weeks in advance.)
#9: There's plenty of bus parking and the building is handicap accessible. From elevators to lifts and places to rest, the Cosmosphere is here to make your visit an enjoyable experience!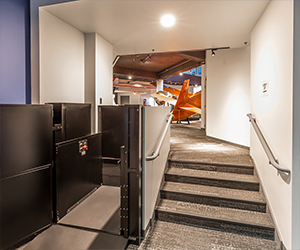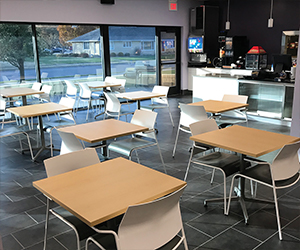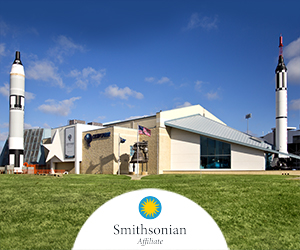 #8: Who's up for some shopping? The Cosmosphere has an incredible Gift Store that offers everything a space lover (or non-space lover) could want! See shop.cosmo.org or see for yourself and book your Bus Tour Group today at 620.665.9304 or see https://cosmo.org/visit/groups for more information.
#7: You and your Bus Tour friends can't explore space on an empty stomach! Touch down at the Cosmosphere Cafe and enjoy a relaxing lunch, a warm cup of coffee or a quick snack!
#6: Did you know that Bus Tour guides and bus drivers get free admission to the Cosmosphere with each Bus Tour group? It's true!
#5: The Smithsonian is closer than you think–in fact, it's right in your backyard. The Cosmosphere in Hutchinson is the only Smithsonian-affiliate museum in Kansas. Real spacecraft, real space artifacts and incredible stories of real space heroes.
#4: Sit back and relax in our Carey Digital Dome Theater. Our two-story dome theater offers an amazing 4K digital projection, which creates a theater experience so vivid, you'll feel like you're part of the action! If you book far enough in advance, you can choose a documentary just for your group from our film library. Ask for the details when you call 620.665.9304!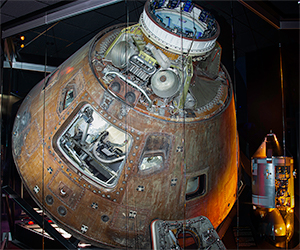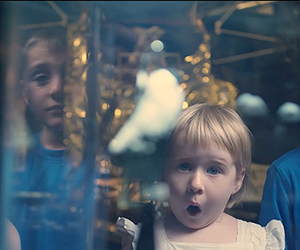 #3: Experience space like never before! Home to the authentic Apollo 13 spacecraft, the Cosmosphere in Hutchinson, KS, is your place to see real spacecraft, real space artifacts and celebrate real space heroes.
#2: The Cosmosphere's collection includes U.S. space artifacts second only to the Smithsonian's National Air and Space Museum, and the largest collection of Russian space artifacts outside of Moscow. This unique collection allows the Cosmosphere to tell the story of the Space Race better than any museum in the world.
#1: "That's one small step for Man…" Do YOU remember where you were the day Humans walked on the Moon? Take a trip back in time and experience The Space Race at the Cosmosphere in Hutchinson, Kansas, like never before. Real spacecraft, real space artifacts and real space heroes—there's an incredible piece of history around every corner.