In honor of Black History Month, we're highlighting the Kansas-born man NASA selected as its first African American astronaut candidate.
Ed Dwight was born September 9, 1933 in Kansas City, Kansas. Early in his life, he showed intense interests in both art and airplanes. He would begin his professional life in the Air Force, then go on to earn an MFA in sculpture while in his 40s. He turns 90 this year, currently lives in Denver, CO, and has a successful career as a bronze sculptor. Image: www.eddwight.com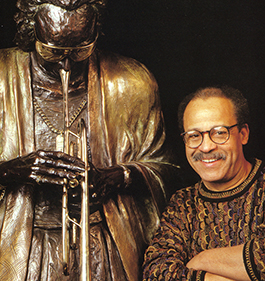 While serving as a test pilot in the Air Force, Dwight was selected to become an astronaut candidate. He accepted the challenge and became NASA's first African American astronaut candidate in 1961.
In a Smithsonian Magazine article about his time with NASA, Dwight recounts the fan mail sensation his selection stirred up. "I received about 1,500 pieces of mail a week, which were stored in large containers at Edwards Air Force Base."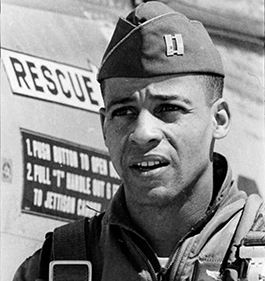 The story of his progress through his time with the Air Force and NASA, along with the details of his early life and education, are full of inspiration and accounts of how he resisted discrimination, adapted, and persevered. The details of why he was never selected to one of the first Astronaut classes to fly into space remain unknown.
As a Smithsonian Affiliate, we are sharing Smithsonian resources for those to wish to learn more about the fascinating life of a true American inspiration.
To learn how Dwight became part of the history of desegregating Kansas City schools as a child, and to read Chuck Yeager's take on selecting the first astronaut class, read "Ed Dwight Was Going to Be the First African American in Space. Until He Wasn't" from Smithsonian Magazine.
Watch and hear Ed Dwight, himself, in this episode of "Black in Space: Breaking the Color Barrier," produced for the Smithsonian Channel.
Discover how Dwight fits into the story of African Americans at NASA in this online Smithsonian Learning Lab, "A Celebration of African Americans at NASA."