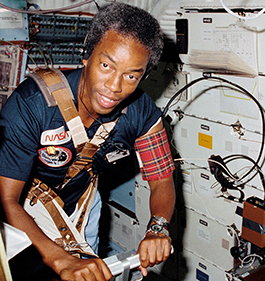 On August 30, 1983, Guion "Guy" Bluford, Jr. became the first Black American to fly in space aboard the space shuttle Challenger during STS-8. He served as mission specialist on the six-day flight, which featured the first night launch and night landing of the shuttle program. Before heading to space, Bluford rose to the rank of Lieut. Col. in the U.S. Air Force and earned a PhD in aerospace engineering.
This after high school counselors discouraged him from going to college, suggesting a technical school, instead. The son of a mechanical engineer father and public school teacher mother, Bluford found all the encouragement he needed from his parents.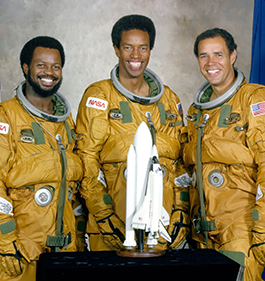 His space career included three additional shuttle flights. Of his work at NASA, Bluford told the New York Times: "The job is so fantastic, you don't need a hobby. The hobby is going to work."
Learn how Bluford's first spaceflight fits into the ongoing legacy of people of African descent in space here.
See Bluford's name tag from the shuttle era here.